COVID-19 Statement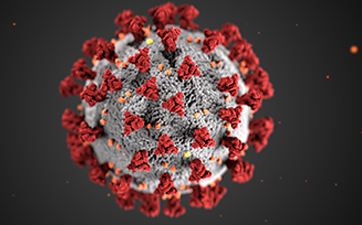 As members of the Engineering Team, NICET-certified engineering technicians and technologists understand the importance of holding paramount the public's health, safety and welfare. Likewise, NICET recognizes its obligation to protect its employees, volunteer subject-matter-experts (SME), and customers in its operations and in the services being provided. In this connection NSPE/NICET continues to monitor international, national, state and local developments arising as a result of the Coronavirus outbreak; and will take all appropriate steps consistent with the guidance issued by the Centers for Disease Control (CDC).
NICET Exams
NICET relies heavily on our test administration provider, Pearson VUE, to manage their testing centers in a manner that provides maximum protection to their staff and NICET examinees against any disease, and specifically COVID-19.
On March 16, 2020 Pearson VUE announced their decision to temporarily close all of their company-owned U.S. and Canada-based Pearson Professional Centers (PPCs) starting March 16, 2020 for at least 30 days -- until April 16, or whenever conditions are deemed safe to re-open. Accordingly, they began candidate cancellation notifications in the afternoon of March 16 (CDT), which provided instructions for scheduling new appointments on or after April 16, 2020.
Also see - March 26, 2020 Pearson VUE Statement
NICET deeply regrets that the Covid-19 pandemic has forced Pearson VUE to take these drastic measures; but we understand and agree with their decision to shut down their testing centers as a means to protect the health, safety and welfare of their employees and the testing public they serve. We have every confidence that Pearson VUE will reopen their testing centers as soon as safely possible; and NICET will be prepared to schedule candidates for testing when these testing centers reopen.
In the meantime, NICET will automatically extend all candidate testing windows at least 90 days; and will allow candidates to reschedule their tests to a later date without any additional fees as soon as we receive word from Pearson VUE that their testing centers are reopened. Any candidate who does not wish to reschedule their test may request a full refund of the paid test fee. For questions about rescheduling a test or requesting a refund, please call NICET at 1-888-476-4238 or email test@nicet.org – and provide your name, email address and NICET ID.
Program Development Workshops
With regard to any scheduled SME workshops, NICET will notify all attendees at least 30 days prior to any scheduled workshop if we plan to cancel or alter the dates for the workshop. Most airlines and hotels have demonstrated a willingness to cancel reservations without penalty if travel plans change. However, NICET recommends that attendees wait until the workshop is finally confirmed before making any irreversible reservations. Please contact NICET's Development and Maintenance Department via phone at 1-888-476-4238 option 5 or via email at sclark@nicet.org with any questions.
COVID-19 Information
For the latest and most complete information available on the Coronavirus, visit www.cdc.gov. And please continue to monitor this page for new notices regarding any specific impacts to scheduled testing sessions, SME workshops, or other NICET activities.